Financial Executives

International Canada
Annual Conference
| June 13-15, 2018


FEI Canada's annual conference and exhibit hall provides a platform for some of the best and brightest in our country to come together to network, exchange ideas, learn and find solutions to current challenges.

Join your peers for networking and professional development at the premier event for senior financial leaders.

Find out if you qualify for our new Executive Member Offer and save the conference fee.

Download the Conference Program.


| | |
| --- | --- |
| | Earn up to 12 Certified Professional Development (CPD) credits for attending the conference. |
Keynote Speakers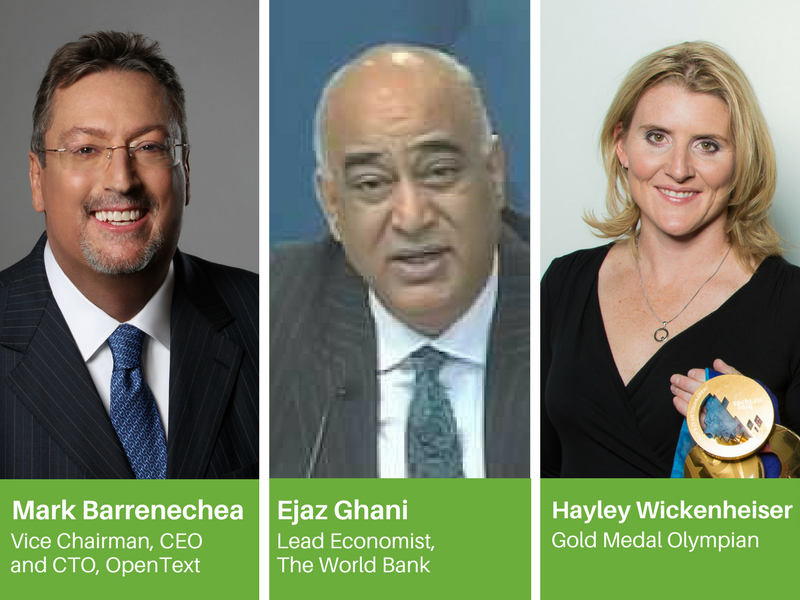 Program

Our program provides the necessary tools required to implement success in these fast-paced and challenging times. This year's them, Oceans of Innovation, focuses on innovation and equipping the CFO for the future.
Concurrent Sessions


The Other AI: Accounting Innovation

Learn what is driving accounting innovation and how it impacts controllers and finance executives.
Economic Outlook: Trade and Innovation. The 21st Century Partnership


Join

panelists

for a discussion of current trade issues and economic climate and why innovative leadership is critical to surviving the 21st Century.
Hot Topics in Tax

Gain insight into the key tax issues for
in-bound
and
out-bound
investments.
Digital Currencies

Learn about the value, risks, and opportunities of Digital currencies.
Managing the Risk of Disruptive Technologies

Understand how to identify the risks from disruptive technologies and adapt your business strategy.
Plenary Sessions


Captivating keynote presentations and invigorating concurrent sessions presented by prominent Canadians and industry thought leaders.
Opening Keynote speaker
Mark Barrenechea, Vice Chairman, CEO & CTO, OpenText
Innovating From Within
Martin Fox, Managing Director - Canada, Robert Walters

Allen Lalonde, Senior Innovation Executive, IBM Canada

Rania Llewellyn, Executive Vice President, Global Business Payments, Scotiabank

John Hugo, Vice President Financials, Workday
The Power of Ideas - FEI Canada Talks
Dr. Kathryn Brohman, PH.D, Associate Professor, Smith School of Business, Queen's University
Stephen Liptrap, President and CEO, Morneau Shepell
We the East! Innovation Thrives in Atlantic Canada
Bill Black, Retired CEO, Maritime Life, Business Leader

Jean-Paul Deveau, CEO, Acadian Seaplants

David Hoffman, CEO, Oxford Frozen Foods

Dr. Travis McDonough, CEO and Founder, Kinduct Inc.
From MIT to Nova Scotia: Building an Innovative Ecosystem
Today's Contemporary CFO: The Role of the CFO in Innovation

Fayeanne Beattie, CFO, AON Risk Solutions

Greg Blunden, CFO Emera

Patti Towler, President & CEO, CPA Nova Scotia

Manjit Sharma, CFO, GE Canada
Innovation and Growth
Closing Keynote Speaker

Breakfast Seminars


Thursday, June 14
Tall and Maverick Spend: What You Don't Know Can Hurt You
Speaker:

Peter Barnett, Director, Sales, Global Commercial Services, American Express Canada


Sponsored by: American Express





Leveraging Technology to Maximize Internal Control Efficiency and Effectiveness




Speaker:

Tom O'Reilly, Director and Internal Audit Practice Leader, Auditboard
Sponsored by: Donnelley Financial Solutions



The Ceridian Comeback Story: Transformation and Innovation Lead to a Record-Setting Fairytale Ending




Speaker:

Arthur Gitajn, CFO, Ceridian, and Kristina Cleary, CMO, Ceridian


Sponsored by: Ceridian



Friday, June 15

The Agile CFO


Speakers:

John Hugo, Vice President, Financials, Workday; Chris Prues, CFO, Bruce Power


Sponsored by: Workday



Networking

Join your peers for networking at a variety of fun and entertaining events and venues, including:
Breakfast Seminars

Networking Breaks

Walking tours, excursions, after party


For more information:

Event information
Rita Plaskett
Director, Events
416-366-3007 ext. 5116

Felipe Cerqueira
Events Coordinator
416-366-3007 ext. 5123

Registration inquiries
Pat Todd
Office Manager
416-366-3007 ext. 5113

Sponsorship inquiries
Stephen Ilkiw
Director, Sales
416-366-3007 ext. 5108