Member Testimonials
Joining FEI Canada will give you confirmation that it can help your career, sharpen your knowledge and leadership skills, and expand your professional network. You will like the association and become passionate about it and it will reinforce the feeling that if you want to get something out of it, you need to put something into it.
Members below have a lot of good things to say about the value of their FEI Canada membership. Take a moment to listen to what they had to say by clicking on the photos below or view our video album of member testimonials.
Tyrone Cotie
"The reason I stay with FEI Canada is because of the opportunity to contribute thought leadership."
---
Susan Campbell
"Meeting people in different companies and industries, see how they face the challenges they face on a day to day basis has been very beneficial."
---
Xerxes Cooper
"Some of the benefits of being a member of FEI Canada - first and foremost is the network."
---
Nathan Reeve
"FEI Canada is a forum to make connections and interact with Finance professionals in related Finance disciplines. I have met professionals that have had experiences in Investors Relations, Taxation and Treasury."
---
Nicole Archibald
Chief Financial Officer, Tribe Medical Group Inc.
Southwestern Ontario Chapter
FEI Canada Member Since 2004
"Just this year I've met another couple of people that I feel that I could call to ask a question about certain things that I'm facing in my role as CFO at the company that I work for."
---
Derek Petridis
Chief Financial Officer, Principal, Shikatani Lacroix Design
Toronto Chapter
FEI Canada Member Since 2012
Membership delivers targeted professional development.
"After joining FEI Canada in February of 2012, I soon after attended my first chapter event, and was impressed by the topic, speaker, and level professionalism I encountered. I had attended numerous competing financial association events in the past, which fell short of my expectations, however the highly targeted nature of the financial topics covered, and my ability to network with like-minded professionals, is what made FEI Canada stand out as an organization that understood my need for professional development.
I feel proud to be part of FEI Canada and look forward to being a member for years to come."
---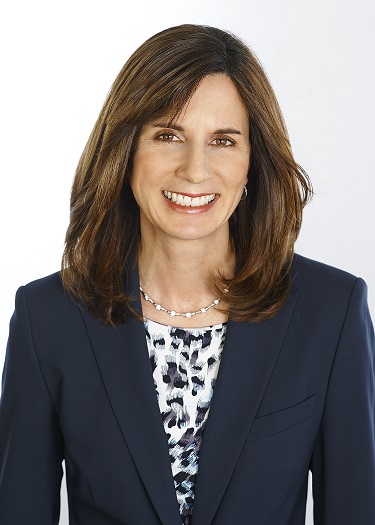 Kay Brekken
Chief Financial Officer, First Capital Realty
Toronto Chapter
FEI Canada Member Since 2003
Membership opens the door to local and national networks.
"When I first became a CFO I sought out membership in FEI Canada to connect with other CFOs, and have the advantage of learning from their experience and sharing my own. I gradually became increasingly involved as a volunteer with the Toronto Chapter board, working with colleagues to build a relevant and exciting organization, and widening my network all the while. Our chapter works diligently to attract thought leaders and high profile speakers to our chapter events to ensure our members are well informed on topics that matter.
I've developed a strong local network as well as a national network of friends and colleagues by attending the annual FEI Canada Conference. In addition to top-notch keynote speakers and great technical sessions, the conference is a great social event and I always enjoy reconnecting with friends at the Gala dinner and the golf tournament. FEI Canada remains the dynamic organization it was when I first joined in 1997."
---
Carl Gauvreau
Chief Financial Officer, KDC
Quebec Chapter
FEI Canada Member Since 2003
Membership expands your network across North America.
"When I was transferred to New York 10 years ago, I quickly built my network through FEI Canada. Returning to Quebec, I was able to re-establish my network through the Quebec Chapter and expand it across Canada by becoming more deeply involved as a volunteer on the national board. My network of contacts (and friends) is constantly growing through FEI Canada. FEI Canada is a major contributor to my professional development allowing me to meet my CPD requirements with training sessions and conferences focused on the financial executive role.
Every aspect of FEI Canada is entirely driven by members for members, and that quality distinguishes it from every other organization out there."
---
Leah Halpenny
Vice President, Finance & Administration, Green & Spiegel LLP
Toronto Chapter
FEI Canada Member Since 2007
Membership expands horizons.
"Through FEI Canada I've had the opportunity to gain valuable board experience and develop skills outside of the realm of finance, including public speaking. I've met an incredible array of people across all industries, and earned all my Continuing Professional Development credits through FEI Canada."
---